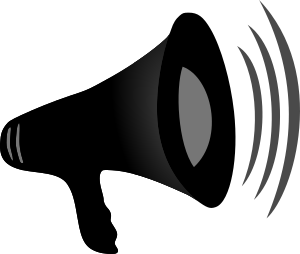 Here are some unsolicited testimonials that InstantWP has received.
We have received hundreds of emails from users over the years saying that they love the software.
This is just a sample and these are all real people 🙂
InstantWP is a thing of beauty!  InstantWP is the easiest, fastest, most powerful solution I've found for developing WP sites locally.   It is hands-down the best tool out there for developing WP sites on your local machine!
"Too often on the net people take without having the common courtesy to say thank you for your efforts! This little app is absolutely fantastic, you have saved me a huge amount of time piddling about with WAMP and I really can't thank you enough for your generosity in making this freeware! It is people like your good self that keep the net alive and kicking ? … THANK YOU ! YOU ROCK ? "
This is probably one of the best ideas for a program. I have been using it for about 2 months, love it.
First of all let me say InstantWP is an awesome product and has helped me immensely to get up and running easily as I start the process of learning wordpress – all painlessly and without the hassle of trying to install+configure each of the AMP components separately. Really stellar work – I can't thank you enough!

From the perspective of someone wanting to just cut their teeth on wordpress, I literally spent HOURS AND HOURS searching the internet for a reasonably reputable, free host to use as a sandpit. (I wanted not just crippled wordpress but full access to all the css, etc. wanting to learn to do fully custom layouts + custom plugins.)

Cut to chase: Found host + got working (fully knowing it was short term solution due to perils of shared servers). Three nights later (while board waiting 2 hours for host to do a "planned 5-15 minute" upgrade) I search google see what tedious/fragile/multi-step process I need to go through to get a local instance of AMP cobbled together on my PC, when… >angels sing< I stumble on instantWP!

Bloody hell! I can't tell you how much easier it was to get instantwp running on a local instance than it was to mess around trying to find a free host for the same net result: an easy to use test environment to learn/play/prototype with wordpress.
And, the way you've thoughtfully set the launch sequence to start the servers automatically and then shut them down automatically when I'm done – WOW! So nice not to have to do that manually. Those little things do make a big difference – no fuss, just works. Again, thank you for the time you have save me and others!
First, I just happened to find InstantWP doing a search on the Web. I've been using it for about a month now to develop a new Website. Having the flexibility and portability of everything on a USB key is great.

So I wondered if I needed "InstantWP Unleashed." After all, I know how to migrate to a different host. I decided to buy it to support your work. I'm very glad I did. It's loaded with gems of excellent information and tools. Offering the software for free and the ebook for such a reasonable price is a "win-win" for everyone.

I'm not a WordPress developer or programmer. I'm a business person who needed to learn how to create my own Websites. InstantWP and "InstantWP Unleashed" are invaluable to me!

If you ever wondered how to install WordPress on Windows, now you know that with InstantWP, everything is practically automatic. You can have your own installation of WordPress up and running in just 2 mouse clicks. Those who would like to develop plugins and themes for WordPress should have a local installation of WordPress running and with this free WordPress installer for Windows you can have that very easily and quickly. Try it and see how easy it is.